Since I am a college graduate and currently unemployed my ample amounts of spare time should be devoted to something, and why not blogging? Besides, I devote a lot of my newfound free time to reading blogs, mostly fashion and food related, and I've decided to go in a different direction with this blog than I usually do. This blog is going to be a collection of things that make me happy or I think are pretty or inspire me. That being said, Race You by Elizabeth & the Catapult is one of my new favorite songs and should be recognized for the use of a variety of fun instruments and the overall happiness it exudes. On an unrelated note, I've recently had my eye on a pair of these: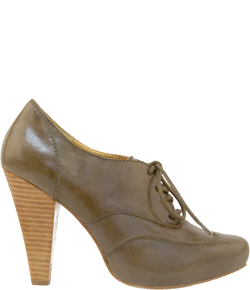 Blimey oxford heels by
Seychelles
I wish they weren't so expensive, I think I'm going to have to wait until I get a new job before purchasing.