Last week I came home to find a large pile of garbage that had been dumped in a small clearing next to one of the curves of my family's driveway. My dad called the cops who had a detective come and go through the garbage to try to find clues which would give us an idea where it had come from. There were a lot of restaurant receipts and it turns out the owner of some restaurant had borrowed a friend's truck and someone had dumped the garbage in our driveway. The truck's owner came and removed the garbage and last we heard the restaurant owner was supposed to go to the police station and be arrested.
This week has been so up and down and I'm really glad it's almost over. I feel like an emotional rollercoaster. Wednesday I had off and my friend, Dawn, and I went down to the beach despite the partly cloudy day and cooler temperatures.
According to most standards probably not but I had a good time.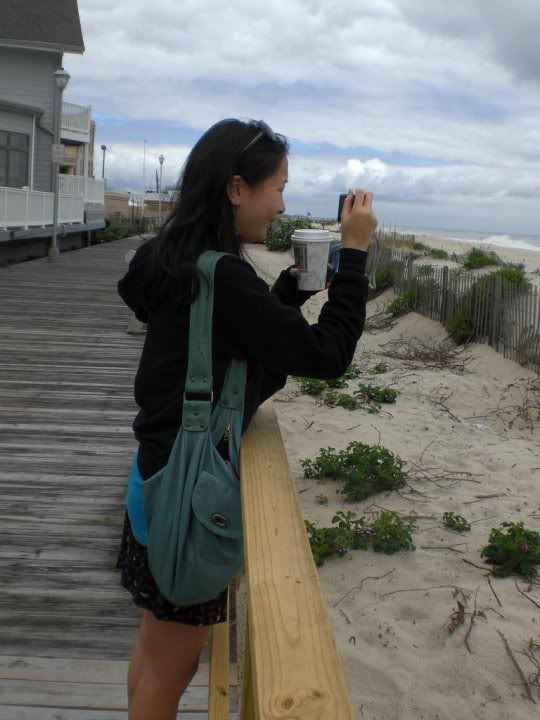 I didn't really dress for the weather. Instead, I dressed comfortably.
We went to the aquarium.
More pictures on
flickr
.