After helping a friend pick up furniture at IKEA (and shop around for a possible new dresser for myself) I came home to a box from
Gilt
and inside were the Cynthia Rowley tights I ordered a few weeks ago. I of course wanted to try them on right away and a webcam leg photoshoot ensued.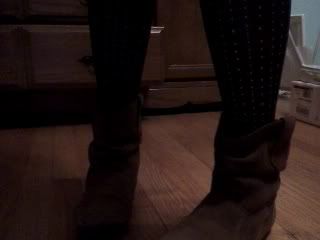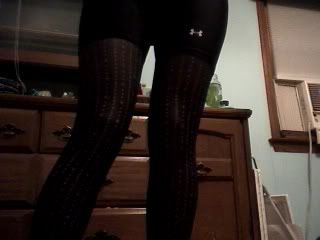 I threw on some of my old athletic spandex that I would wear under my lacrosse skirt and it's actually quite comfortable. I wore them under a long cardigan with some polka dotted tights a few weeks ago. Take note of my old dresser in the background, wouldn't a nice
Malm dresser
in a slightly darker color look nice? or maybe two
3 drawer chests
placed side by side. I'm waiting for my mom to come home from Seattle to make any final decisions but I'm impatient!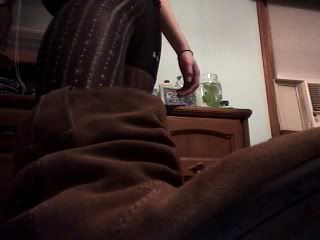 I can't wait to wear them but it's been so hot and on my days off (when I don't have to dress in all black) I just want to dress as girly as possible in light dresses and skirts without anything on my legs. The only problem with that is the variable winds that have been creating the Marilyn Monroe effect with those same dresses and skirts so maybe I should throw on a pair of tights. :D