After seeing a post by Rebecca,
The Clothes Horse
, about spring essentials and white dresses it made me think about how I'm always on the lookout for a cute white dress. I think that subconsciously I look at them because of this dream that was either mine or my ex-bf's about me stepping off a bus or train to meet him and wearing some cute white dress. It's weird the things that stick with you. I did a little searching of my own on beso.com and found: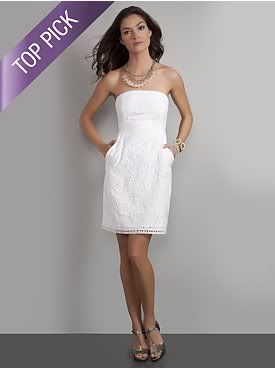 I thought this NY & Company dress was cute though I'm not a big fan of eyelet.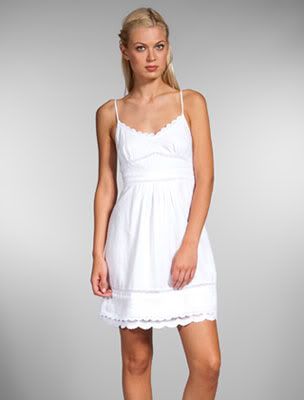 This Juicy Couture dress is simple and yet way out of my price range :D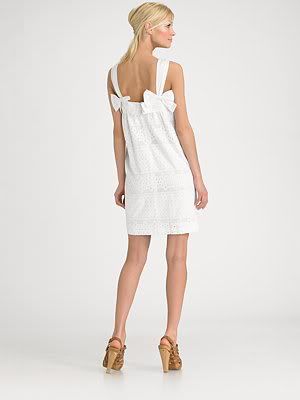 And then there is the Lilly Pulitzer Bubble dress that looks cute on the model but would probably make me look terrible.
I'm so excited for spring and warm weather. Maybe I will wear a dress to my job interview later!