Happy Easter! We had a big shindig with my dad's family yesterday so today is kind of quiet and laid back. That being said, I want to plug one of my favorite etsy designers, Jacqueline Rose, whose brand
Lamixx
is amazing. Lamixx has all kinds of great basics such as V-Neck tees and oversized boyfriend dress shirts. Two pieces I love are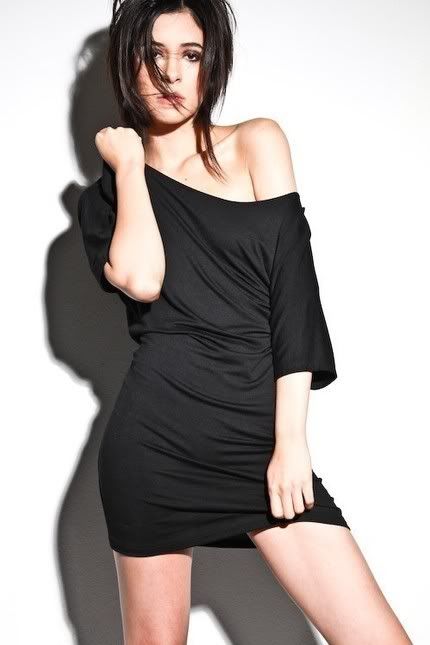 The Off the Shoulder Creme de la Creme soft 3/4 sleeve dress which comes in black and ivory. I bought the black and not only does it look cute but the fabric is incredibly soft and comfortable.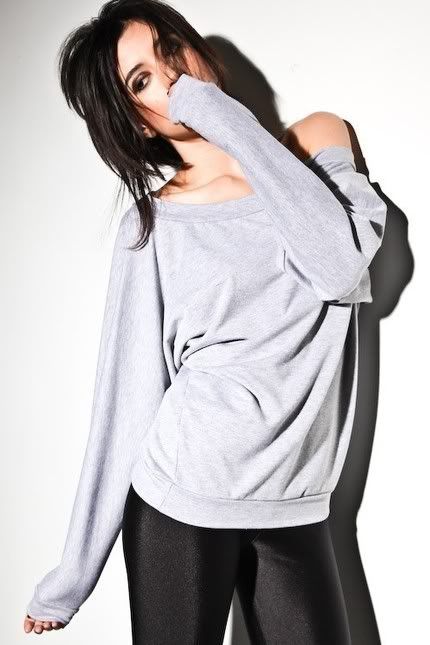 The Pullover Oversized Dolman Sweater which comes in heather gray and taupe. It's made from this great french terry and I would wear it everyday if I could. It's very versatile, you could pair it with leggings or a cute denim skirt or a pair of skinny jeans. Last night the temperature dropped and I paired it with some American Apparel
running shorts
.
I honestly can't say enough good things about Lamixx and I'm looking forward to purchasing from Jacqueline Rose again. Even right now I'm considering the
Oversized Boyfriend Pinstripe Buttondown
.