Today was my first day at the Nordstrom Espresso Bar and to be honest I wasn't quite expecting to jump right into things as quickly as they had me and the other newbies do. Before we opened this morning the manager had us making espresso shots and tasting beverages and it's hard to make the perfect espresso shot! Anyway, when we opened I spent a lot of the time taking drink orders and chatting with customers and they gave me a bunch of compliments on my nails (painted my new American Apparel nail polish in "Office") and one woman complimented my earrings from target while hers probably cost at least 10 times the amount mine did :] Anyway, everyone was really nice and I haven't had to deal with any cranky people...yet.
Getting to the point of my post, I wanted to give recognition to a friend of mine who I met through my ex and who works for one of my favorite etsy clothing lines. This lady,
Yoon
, has her own etsy shop and is one of the lovely ladies of
I'm Your Present
. I'm always so jealous that she gets to work there not only because I love Kelly's clothes and designs but because they always seem to be having such a good time! All of the pieces from I'm Your Present are so fun and girly and if I had more money I'd buy all of my clothes from her. Of the things that I have purchased from I'm Your Present my favorite is probably this dress: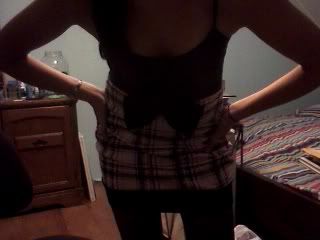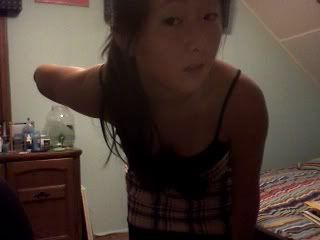 Some other pieces of hers that I like and wish I could own :D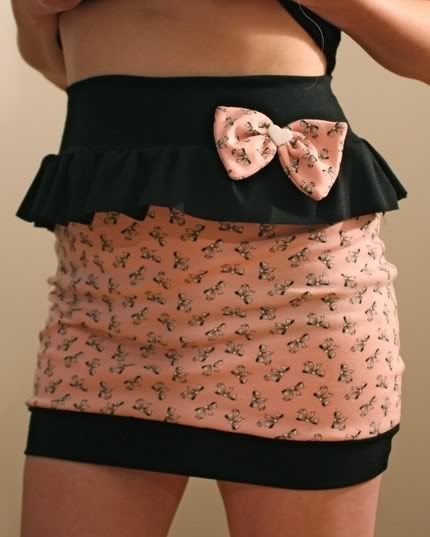 Bow Print Ruffle Mini Skirt
Geometric Print Leggings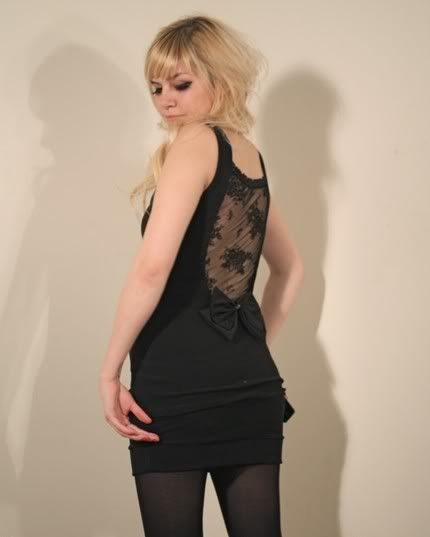 Black Lace Back Dress
If you haven't, I would definitely check out I'm Your Present, not only are they all super nice girls but your clothes usually come packaged in cute wrapping as well!